South Pointe by Dianna Wilkes
Date Published:
February 6, 2018
Paige Carson never expected that both a handsome sheriff and a charismatic newcomer would be vying for her affections. The choice isn't an easy one, as she's now responsible for raising her orphaned goddaughter, Jess.
Sheriff Sam Wallace didn't lose at love. He got kicked to the curb. Hopeful that courting the feisty Paige will end differently, he can't help but feel suspicious about his romantic rival. Is Ben Hampshire the man he seems—or is Sam's jealousy clouding his perspective?
Sam's determined to win Paige's and Jess's love, but he also has to keep Providence Island safe. More than just Sam's heart is at risk if he fails to find the killer who walks the streets of PI—a killer with more than one agenda.
Dana locked the door after Ben departed and set the Closed. Please call again sign in place.

She'd lied to Ben about the reason for her fainting. Yes, she'd skipped breakfast. Yes, it was hot, and yes, she'd become dizzy. But the truth was she'd panicked when Ben had passed by the front windows.


A shadow fell across the front windows, and she caught a glimpse of blonde hair. The front door opened, spilling sunlight into the lobby.


Maisie was right when she'd described the young man as "a charmer." His kind humor and gracious manners had put Dana at ease, despite her embarrassment.


One thing was certain. She had to break this cycle of panic every time she came to the office. Her gaze shifted to the area where Kyle Lansing had stood.


She grabbed the cast-iron hummingbird from the side table and swung the metal statue in a sharp arc. The blow slammed against Lansing's upraised arm. He howled, and the gun fell from his hand. She swung again, this time catching the detective in the chest. Lansing stumbled backward. She dropped the sculpture and snatched up the gun.


That's when the shadow had swept past the windows. The glimpse of blonde hair had frightened her that it was Jamie returning to the building, and she wouldn't be able to protect the both of them.


The entry wall blocked the newcomer from her sight. She stepped back. There wasn't much room to retreat, but each inch might make a difference in saving her life.


Lansing cast a glance over one shoulder. "What are you doing here, Ham—"


The first two shots hit Lansing in the torso. A third shot struck his head. Blood sprayed as he dropped to the floor. She gripped the gun, waiting for the stranger to step forward. Sunlight spilled once more in the lobby entrance. A rush of air and sounds from outside drifted inward as the shadow of the shooter moved away. The door closed, cutting off the sunlight.


Dana gripped the edge of Jamie's desk as Lansing's final words echoed in her ears.


"What are you doing here, Ham—"


Hampshire.


A chill rushed through her body, and she closed her hands into fists to keep them from shaking. She dared a glance at the front door as if expecting a face to be staring back at her. "Was it you, Ben?"

And if the shooter had been Ben Hampshire, how long was he willing to keep her and her loved ones safe?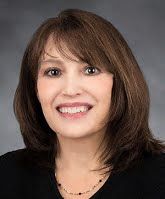 Dianna Wilkes is an award-winning contemporary romance author, known for the Providence Island mystery series.
Reading has always been an important part of her life. "I learned to read when I was four years old," she said. "Writing my own stories seemed a natural progression."
Dianna holds a B.A. in Visual Communication and a M.Ed. in Instructional Technology. She worked as an Education Consultant for a medical technology company before leaving the corporate world to write full time. Despite all that nerdy stuff, she loves creating stories of romance and mystery with touches of humor.
When she isn't writing, Dianna is deep in researching various twigs and branches on her family tree or fulfilling entries on her travel bucket list.