Crossroads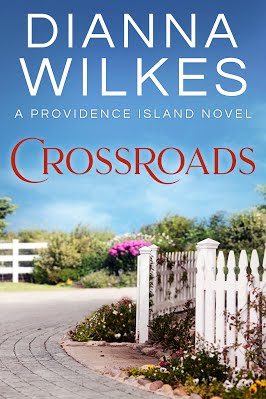 Mystery Romance
Date Published: October 21, 2020
Publisher: RedBird Books
He's tired of running. She's looking for an escape. Can they find a home together?
Joshua Canfield spent the last year hiding from killers. He's done things he can never confess, especially not to the loved ones he was protecting. All he wants now is to reunite with his family and live a peaceful life.
Lila Grainger has one goal in life. To earn enough money to leave Providence Island and a family with no regard for the law far behind. She never expected to meet someone like Joshua. He's the finest man she's ever known, and he sees her as a woman, not as a Grainger. But she can't expect him to leave his family to follow her.
Neither of them knows that a new threat lingers on Providence Island. One that puts Lila in danger and could expose Joshua's past.
Read an Excerpt:
A second buzz emitted, this time with a text from Ben.

Parked out back. Lets go.

Josh flipped out the lights, grabbed the bag of trash, and headed out the door. He tossed the bag into dumpster then entered the car.

"How did the questioning go?"

"Hunter seemed disappointed that our stories matched. He asked why I wasn't driving the same car as I had that day. Told him both were rentals. When I travel, I turn in one and rent another when I return." Ben chuckled. "He also tried to trip me by asking where we ordered the pizza."

Josh frowned. "I told him it was leftover."

"He was fact checking."

Except their alibis consisted more of half-truths than solid facts.

"Good thing you remembered those security cameras along Federal."

Ben shrugged. "We needed a cover story anyway. Did you get the impression they were considering if you and Stoddard were collaborating?"

"No, but Tom suggested I had reason to want to kill him."

"Speaking of killing, did you dispose of that gun you had?"

"Yes, I broke it down the way you taught me. I took a trip upstate and dropped off pieces along the way." Rest stop. Gas stations. Dumpsters. "What about the one you used?"

A side-eyed glance burned its way across the car. "Taken care of. Should be interesting to find out what Wallace does with Hunter's suspicions."

"You're getting a kick out of this, aren't you?" Josh twisted in his seat, sending a glare of his own. "This isn't a game. We could end up in prison."

"Take it easy, Sundance. We've covered our tracks. Nothing links me to Stoddard. Hunter's trying to make something out of a ten-second video of two buddies getting together."

Josh glanced out the window. "Where are we going?"

"To dinner. Eddie's work for you?"

Josh snorted. "Ben Hampshire is going to eat at Eddie's Sea-Shack?"

"Don't be a snob, Canfield." A smile tugged at the corner of Ben's mouth. "We'll go over the reports I have on those systems. When Hunter spills his guts to Wallace who in turn asks Paige, she'll confirm our story."

Josh sank down in his seat with a grunt. "One of these days, you won't be the smartest guy in the room."

A laugh tumbled out of Ben's mouth as he flipped on the blinker to turn south at the Crossroads. "Like that's going to happen."

A wisp of something cold washed through Josh's soul, and the memory of odors from a greasy kitchen pushed into his throat.

"It did happen." He turned his head to catch Hampshire's scowl. "That night at the diner when Stoddard set you up."

Ben's eyes widened then he gave a slow nod. "I had my suspicions from the beginning about that meeting. I didn't expect to him to send three people. Didn't expect you to show up either." He gave a short laugh. "Did I ever thank you for saving my ass?"

Josh snorted. "You said—and I quote—'thanks for back there.'"

"Glad I didn't forget. As far as that parody Hunter put on today, forget it. He's on an ego trip and taking advantage of Wallace being out of town. We have nothing to worry about."

Except Tom Hunter's determination to solve Nathan Stoddard's murder put both Ben and Joshua in the spotlight. As brilliant as Ben was, Tom's ambition could prove to be way more dangerous.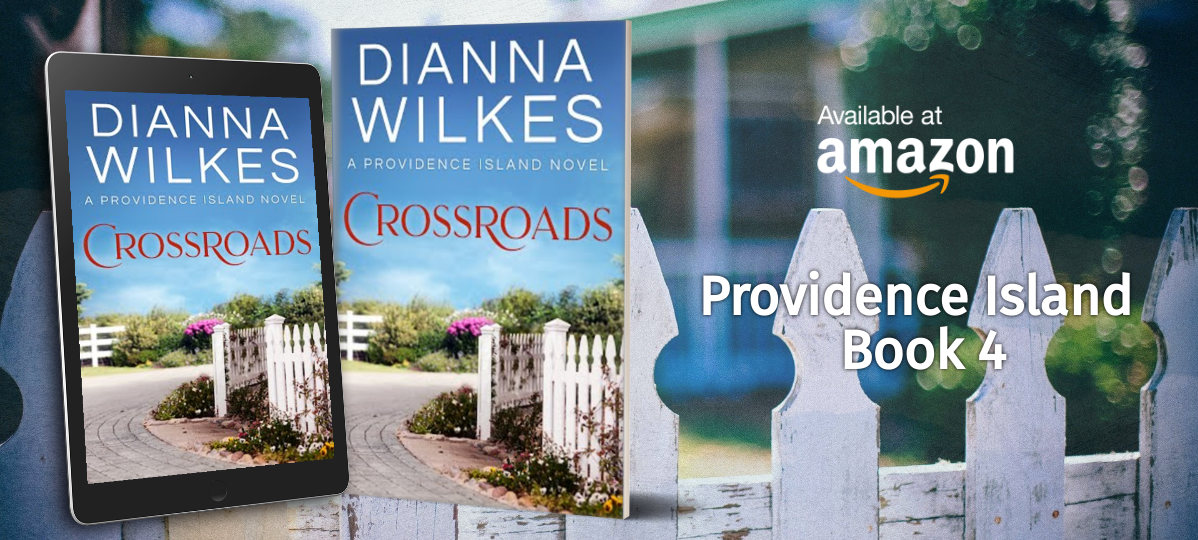 About the Author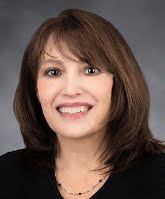 Dianna Wilkes is an award winning mystery romance author, known for the Providence Island mystery series.
Reading has always been an important part of her life. "I learned to read when I was four years old. Writing my own stories seemed a natural progression."
Dianna holds a B.A.in Visual Communication and a M.Ed.in Instructional Technology. She worked as an Education Consultant for a medical technology company before leaving the corporate world. Despite all that nerdy stuff, she loves creating stories of romance and mystery with touches of humor.
When she isn't writing, Dianna is deep in researching various branches and twigs on her family tree or fulfilling entries on her travel bucket list.
Contact Links
Twitter: @dwilkesauthor
Purchase Link
a Rafflecopter giveaway