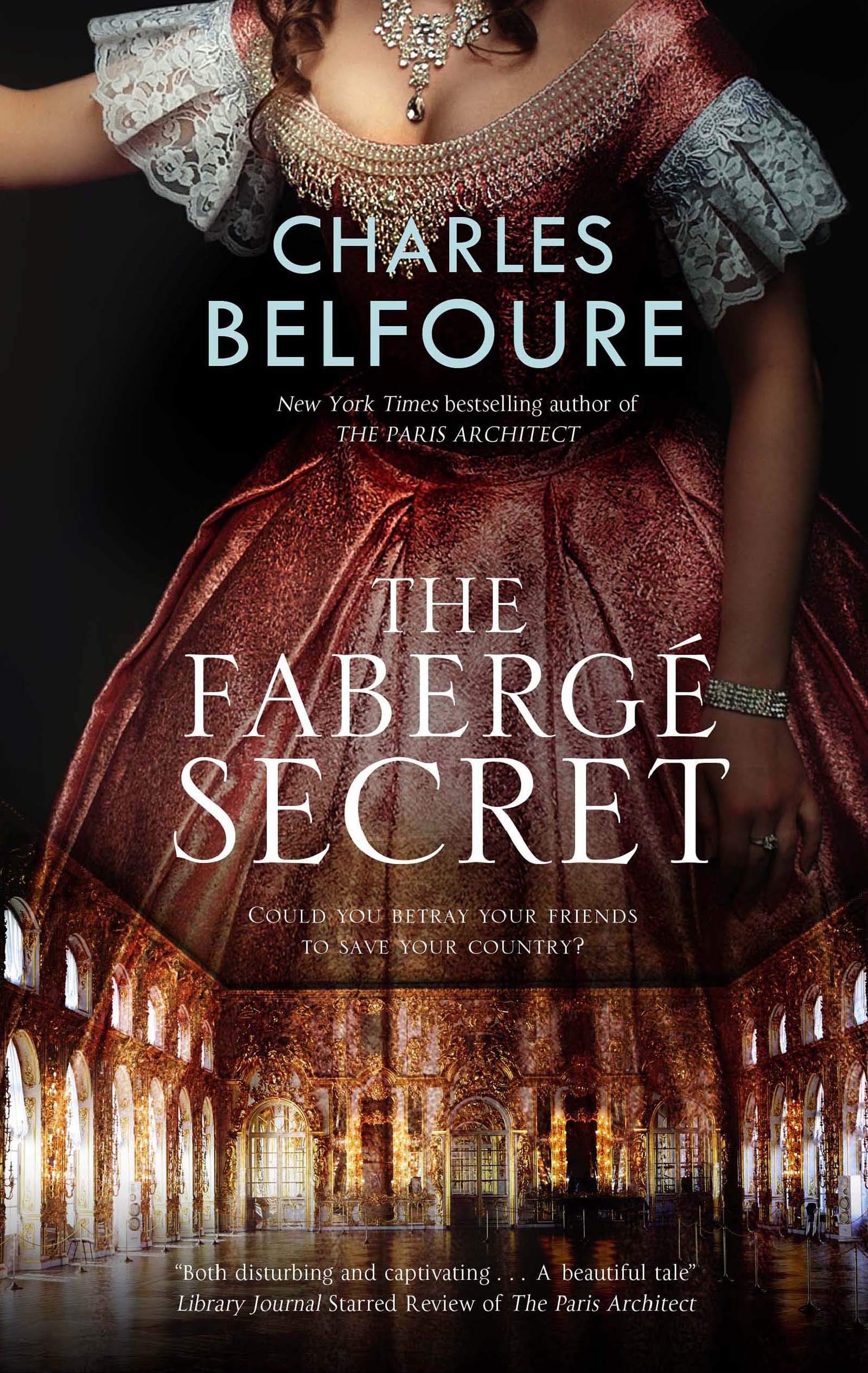 Historical Fiction
Date Published: June 2021
Publisher: Severn House Publishers
New York Times bestselling author Charles Belfoure takes readers on a breathless journey from the gilded ballrooms of Imperial Russia to the grim violence of the pogroms, in his latest thrilling historical adventure.
The life of Prince Markhov of the Imperial Court of Nicholas & Alexandra is changed when he witnesses the aftermath of the 1903 Easter Sunday pogrom in Kishinev. He is shocked by the brutality the Jews & peasants must endure in Russia. Does he stand by or fight injustice? But fighting for what is right means betraying his lifelong friendship with the Tsar, Nicholas II and his own aristocratic class, giving up his wealth and privilege.
THE FABERGÉ SECRET straddles two totally different worlds – the splendor of the Russian Imperial Court of Nicholas and Alexandra and the cruelty of the Pale of Settlement where all Jews in Russia were forced to live.
You'll enjoy watching a man discover of sense of humanity.
EXCERPT
PROLOGUE
The Tsar stood up from the dinner table and smiled at Dimitri.
'We have a new gramophone disk. It's Tchaikovsky's "Fantasy Overture" from Romeo and Juliet. Will you join us in the study, Dimitri?'
'Oh, please come,' Grand Duchess Tatiana cried, as she took the last bite of her raspberry tart. 'We can play cards while we listen.'
Dimitri bent over and kissed Tatiana on her cheek. 'As you wish, my little Highness. I'll be along in a few minutes.'
There was still enough light coming from the window, so Dimitri could see everything on the shelves in the display room very clearly. He pursed his lips, then made his decision. This time it would be the 'Coronation Egg,' the third Fabergé Easter Egg Nicholas had given to Alexandra. He picked it up and opened the hinged yellow-enameled shell. Inside was an exact gold and diamond-encrusted replica of the carriage the Imperial Couple rode in for their coronation. Pulling it carefully out of the egg, he marveled at the incredible workmanship. Even the platinum wheels and the strawberry-red upholstery were exactly like the real thing. He opened its little door and placed a tiny piece of folded paper on the floor of the carriage, then put it back into the egg. As usual, he set it slightly forward from the line of the other eggs and gifts to let his fellow agents know which object held the message. He opened the door of the display room a crack to see if anyone was about, then hurried down the marble hallway to the Tsar's study.