Burning Ground

Author: D.A. Galloway
Narrator: Michael Bauer
Length: 16 hours 59 minutes
Series: Frontier Time Traveler Series, Book 1
Publisher: D.A. Galloway
Released: Aug. 16, 2021
Genre: Historical Fiction; Time Travel


Does time heal all wounds? Or do some last forever?

Pennsylvania, 1971: Graham Davidson is a young man with survivor's guilt after the death of three siblings.

Estranged from his father and seeking a direction in his life, Graham learns about vision quests from a Crow Indian. He secures seasonal employment in Yellowstone National Park and embarks on a spiritual journey.

Wyoming Territory, 1871: Under a full moon at a sacred thermal area, Graham finds himself in Yellowstone a century earlier - one year before it was established as a national park. He joins the Hayden Expedition, which was commissioned to explore the region.

Although a military escort provides protection for the explorers, the cavalry's notorious lieutenant threatens Graham. His perilous journey through the future park is marred by a horrific tragedy in a geyser basin, a grizzly bear attack, and an encounter with hostile Blackfeet Indians.

Graham falls in love with Makawee, a beautiful Crow woman who serves as a guide. As the expedition nears its conclusion, Graham is faced with an agonizing decision.

Does he stay in the previous century with the woman he loves or travel back to the future?

If you like the historical time travel adventure of Outlander or enjoyed the movie Dances with Wolves, then you'll love Burning Ground!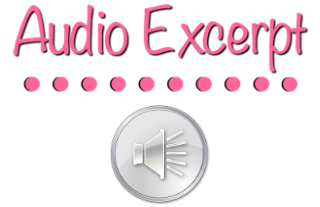 I grew up in rural Pennsylvania near Gettysburg. After a long career in the paper industry and writing a bestselling nonfiction book, Safety WALK Safety TALK, I decided to follow a once-dormant dream of writing a novel. I enjoy reading about adventurers and explorers, traveling internationally, riding a recumbent tandem bike, and spending time with my grandsons. Burning Ground was inspired by two memorable summers of my youth. As a teenager, I worked on a fruit farm in Pennsylvania. It is here I met Redfield, a Crow Indian who lived a simple life but had a profound effect on the way I saw the world and people around me. As a young man, I spent a summer in Yellowstone National Park in the late 1970's giving guided tours on Yellowstone Lake. When I was not working, my days were spent exploring all corners of that magnificent land, often in the backcountry. My love for our nation's first national park is rooted in that wonderful experience. I am currently working on the sequel to Burning Ground, titled Fatal Ground.

I am a professionally trained actor with a BFA in drama from NYU Tisch school of the arts, and an MFA in acting from UCLA. While in grad school I studied voice narration with Scott Brick and Pat Fraley, and I love to bring new works of literature to life. When I'm not reading I enjoy surfing, fencing and coaching kids soccer on the weekends. Dialects I am comfortable portraying include English, Cockney, Scottish, German, Russian, Irish.