Snow Globe Travelers

Author: K.A. Cummins
Narrator: Nancy Peterson
Length: 3 hours 54 minutes
Series: Samuel's Legacy, Book 1
Publisher: Eleonora Press
Released: Aug. 9, 2021
Genre: Middle Grade Fiction


"A tween travels to a parallel Earth via snow globe in Cummins' entertaining debut novel." (Publishers Weekly) In the heart of Vienna, 12-year-old Sarah Ann Reisende wanders into a mysterious shop where snow globes double as portals to other worlds. After breaking the globe tethered to Earth, she discovers a cryptic note scribbled on the back of a photograph. The note links her father, who left before her third birthday, to a place called Elohi. Could this be a chance to find her father at last? Unable to return home, Sarah follows the lead into the world of Elohi. But an army of vicious hybrids led by a genetically engineered warrior named Malvine now rules the once peaceful planet, and she becomes a target as Malvine wants to use the shop's connections to wage war. Can Sarah uncover the truth behind her father leaving and find a way home before Malvine gains control of the shop?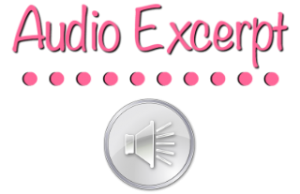 K.A. Cummins is an award-winning author and an artist. She explores storytelling in a variety of mediums, blending the wonders of science with the possibilities of what if. She seeks to offer readers adventurous narratives that spark imagination and inspire grace for themselves and for others. When she's not crafting stories, Cummins loves learning, collecting fun socks, and venturing outside her comfort zone to try new things—at least once!

Nancy Peterson - an Audie and Earphones Award winner, multiple Voice Arts Award and Independent Audiobook Award nominee - began her career in audiobooks with petty theft. Her dad's brand-new-and-strictly-off-limits tape recorder was too tempting and she and her friends recreated worlds from favorite chapter books. She never could have dreamed that this would be the beginning of a career she loves. A 25-year veteran actor of stage, screen and recording studio. Nancy has a penchant for dialects; diving deep into the study of language. Her narration style, summed up by AudioFile Magazine, "creates the sense of listening to a play instead of a straightforward reading." Nancy resides near the foothills of the Rocky Mountains with her husband and children, two dogs, three fish, one turtle, one snake, a hive of bees, and a gecko.