The Hometown Hero

Author: Lorhainne Eckhart
Narrator: John Mo
Series: The O'Connells, Book 7
Length: 3 hours 38 minutes
Publisher: Lorhainne Eckhart, INC.
Released: Mar. 4, 2021
Genre: Romantic Suspense


In this shocking O'Connell family novel, a brother's secret is exposed, opening up old wounds and creating a scandal that could rock the community.

Big brother Owen O'Connell was only 16 when his father mysteriously disappeared, forcing him to become a father figure to his five younger siblings. If you were to ask them, they'd say Owen is the perfect older brother with the perfect life: He's single, a plumber, working his own hours in a close-knit community. Owen, though, knows that appearances are often deceiving.

When he is called to a plumbing emergency at the local high school after a grad prank goes wrong, he finds his old rival Tessa Brooks, now a teacher, holding a broken pipe in the middle of the flood, thinking she can fix the problem. However, the two soon make a horrifying discovery: the body of a student tucked away in a closet.

The event brings authorities flocking in, and in the ensuing chaos, Owen realizes that someone knows too much about his family. Having carefully held the family together since his father disappeared, he is determined to keep their secrets right where they are, dead and buried. But sometimes, secrets get revealed in the most scandalous of ways.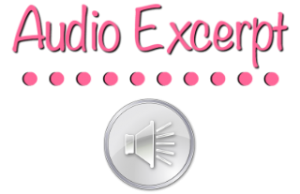 New York Times & USA Today bestseller Lorhainne Eckhart is best known for writing Raw Relatable Real Romance where "Morals and family are running themes." As one fan calls her, she is the "Queen of the family saga." (aherman) writing "the ups and downs of what goes on within a family but also with some suspense, angst and of course a bit of romance thrown in for good measure." Follow Lorhainne on Bookbub to receive alerts on New Releases and Sales and join her mailing list at LorhainneEckhart.com for her Monday Blog, all book news, giveaways and FREE reads. With over 120 books, audiobooks, and multiple series published and available at all, retailers now translated into six languages. She is a multiple recipient of the Readers' Favorite Award for Suspense and Romance, and lives in the Pacific Northwest on an island, is the mother of three, her oldest has autism and she is an advocate for never giving up on your dreams.

John Mo has worked for decades as a director, producer, educator and lover of the theatre. He now retreats daily to his studio cave to read audiobooks, commercials, elearning and whatever else tickles his fancy. He loves hiking and fishing in the great outdoors, especially far away from other humans, and much prefers the company of dogs. He has two grown children, a patient and amazing wife, and a terrific mutt named Joey. Find other great audiobooks narrated by John Mo on Audible.


Plugging you into the audio community since 2016.
Sign up as a tour host here.