A Twist of Fortune
Author: Mike Martin
Narrator: Francis G. Kearney
Length: 9 hours and 13 minutes
Series: Sgt. Windflower Mystery Series, Book 4
Publisher: Mike Martin
Released: July 7, 2021
Genre: Modern Detective


A Twist of Fortune is the fourth book in the Sgt. Windflower Mystery Series, and it continues the adventures of Sgt. Windflower, as he tries to solve crime and experience the joy and the sadness of life in a small maritime community. Follow along as he feels the sometimes bitter taste of an east coast winter and the unique culinary delights of this part of the world.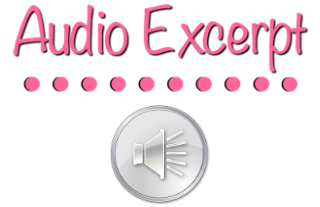 Mike Martin is the author of the award-winning Sgt. Windflower Mystery series set in beautiful Grand Bank. There are 4 audiobooks so far with more in the works. They include The Walker on the Cape, The Body on the T, Beneath the Surface, and the latest audiobook A Twist of Fortune. Mike is Past Chair of the Board of Crime Writers of Canada, a national organization promoting Canadian crime and mystery writers and a member of the Newfoundland Writing Guild and Ottawa Independent Writers.

Author-preferred Narrator of Mysteries & Thrillers Narrating audiobooks is highly gratifying. I immerse myself into an author's story in order to bring it to life for the listener. I've enjoyed working with Andrew Cunningham for several years. His books are filled with rich characters, and the stories keep me turning the pages. I also work as a background actor in movies and TV shows. For more than 20 years, I worked as a radio news reporter and news writer. I spent half of my broadcasting career at ABC News Radio in the Washington, D.C., bureau. I covered all the federal agencies as well as Congress and the White House. I reported on a wide range of stories during my career, including financial and entertainment industry news. For nearly 24 years, I worked as a federal government spokesman at three separate agencies—National Oceanic and Atmospheric Administration (NOAA), U.S. Mint and Federal Deposit Insurance Corporation (FDIC).
Q&A with Author Mike Martin
Tell us about the process of turning your book into an audiobook.

This is my second audiobook and the second book in the Sgt. Windflower Mystery Series. It was much easier the second time around, but still exciting as we wait to see what the reaction to A Twist of Fortune audiobook will be. So far it's been great.
Do you believe certain types of writing translate better into audiobook format?

I do think that mystery stories work quite well as audiobooks because they can engage the listener in following along with the story and plot development. A series is particularly good because readers can listen for their favourite characters to appear in each audiobook.
Was a possible audiobook recording something you were conscious of while writing?

I never really imagined an audiobook version of A Twist of Fortune when writing the story. Although I have listened to the character's voices in my head for so long, maybe it's not so surprising that they have found their outside voice.
How did you select your narrator?

Again, this time it was much easier to find my narrator, just like the rest of the process. I used Frank Kearney again and he was as wonderful as the first time. He captures the flavour and essence of the story and is able to translate that through the characters and throughout the audiobook.
If you had the power to time travel, would you use it? If yes, when and where would you go?

I would certainly use it, to go back in time. I'd love to be close by as Charles Dickens wrote his stories or by the bedside of JRR Tolkien's children as he told them his fabulous stories. I would not however want to live there. It is much more comfortable and pleasant here in the modern world.
What do you say to those who view listening to audiobooks as "cheating" or as inferior to "real reading"?

Listening to an audiobook is just another way of reading, of enjoying the written word, the stories. It is not for everybody and that's okay. But listening to an audiobook adds something extra to a 'reading' experience and is something that everybody should try at least once.
How did you celebrate after finishing this novel?

There is a great whoop of joy whenever you finish a project like this. I try and enjoy the moment and give the book the best launch I can out into the world. Every book is like a child to an author. We send it with good intentions and then we watch its progress. Once this book is safely on its journey, it will be time to start thinking about the next Sgt. Windflower Mystery.
What's your favorite:

Food: Pizza

Song: Stairway to Heaven

Book: Lord of the Rings

Television show: Lucifer

Movie: Avengers

Band: Arcade Fire

Sports team: Toronto Raptors

City: NYC

Are any of those things referenced in appearance in your work?

Pieces and parts of me show up all the time. Sgt. Windflower and Sheila often watch movies together that are some of my favourites and there may even be a song or two of mine that slip in as well.
What bits of advice would you give to aspiring authors?

Write and read, as much as you can and don't stop. You will learn from others by reading and grow your writing skills through practice. Stay with your dream and be brave enough to share it with someone else. Welcome feedback and always try and be a better writer.


Plugging you into the audio community since 2016.
Sign up as a tour host here.